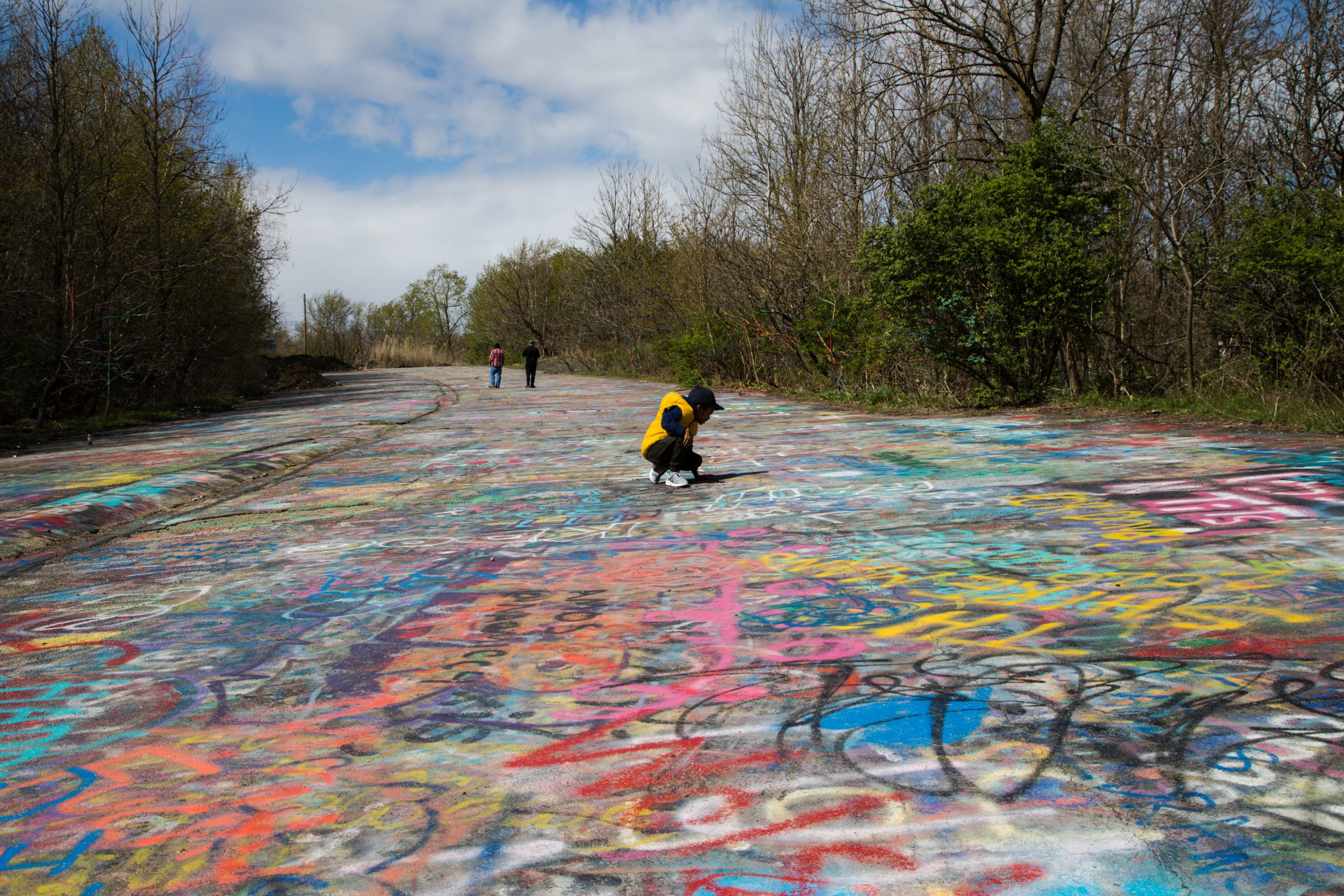 It's getting warm outside and the Munchkin is getting antsy for some warm weather fun. We were able to get out last weekend for an hour trip to Centralia, PA. Needless to say, the kid had loads of fun. If you don't know the backstory behind Centralia, it's an abandoned town, left unlivable because of an underground coal fire that's been burning for years.
Centralia has a graffiti highway that stretched for miles, at least it used to. As for the day of our trip, there were only about 500 to 700 feet of highway left. Some time back, the town officials, had decided to cover the highway to keep visitors away for fear of injury, litter, and clamp down on visitors burning fire at night, that had seemed to be a thing.
Time to move on to another spot. So, I did an online search for places we could visit despite the Covid clouser and I happened upon this beauty. The Pagoda in Reading. The Pagoda is a seven-story Japanese style Pagoda overlooking the city of Reading. The building also offers a cafe, which by the way is closed due to Covid. Not a problem, we are traveling there for the view anyway.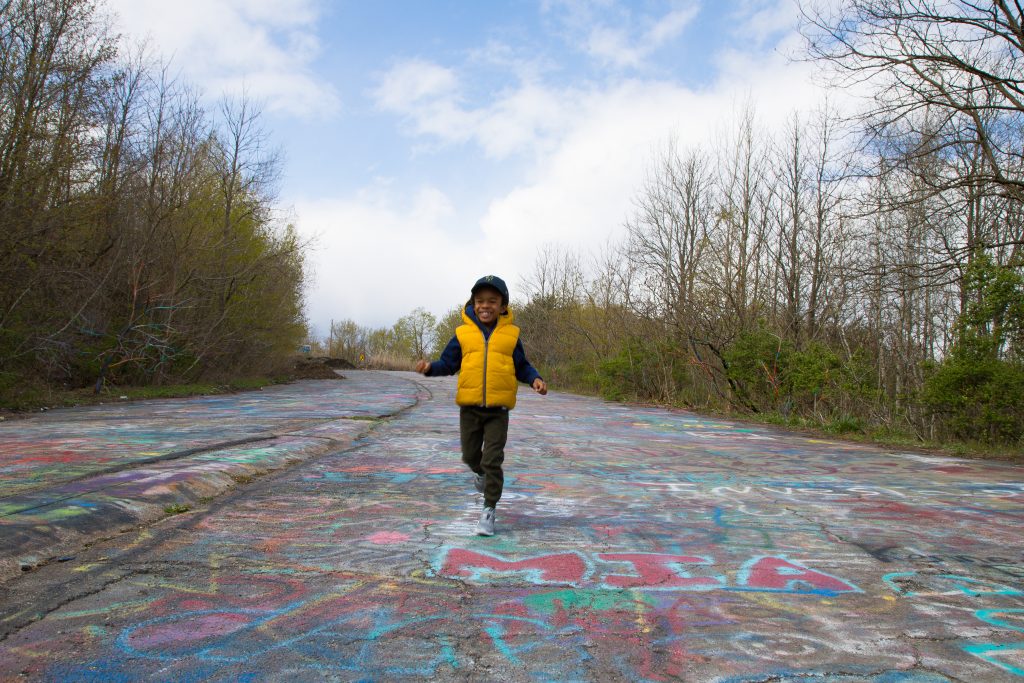 While searching Google maps for images of The Pagoda, there were a few nice ones that stood out, I could count those on one hand. Regardless, my gold for our weekend trip is for us to head there and capture an evening, and night shot.
I had put Photography on the back burner when my son came along, now he's getting older, traveling is becoming a lot easier. It's time to pick up that camera and head back out. God knows it's been too long, 4 years too long.
So, until the next blog post. Keep shooting and doing what you love. Peace!
---